Taking back the streets to pedestrians is quite popular around the world. "Thanks to" Covid-19 and social distancing measures, many cities are looking for ways to widen sidewalks and prevent cars from passing so that restaurants have more outdoor space for diners.
7 walking streets that everyone wants to visit once in their life
However, before the pandemic, some cities around the world have built long-standing pedestrian streets and are known by many tourists. Here are the most famous and beautiful pedestrian streets in the world, as assessed by Matador Network, a US-based digital media company specializing in tourism, food...
1. Buchanan Pedestrian Street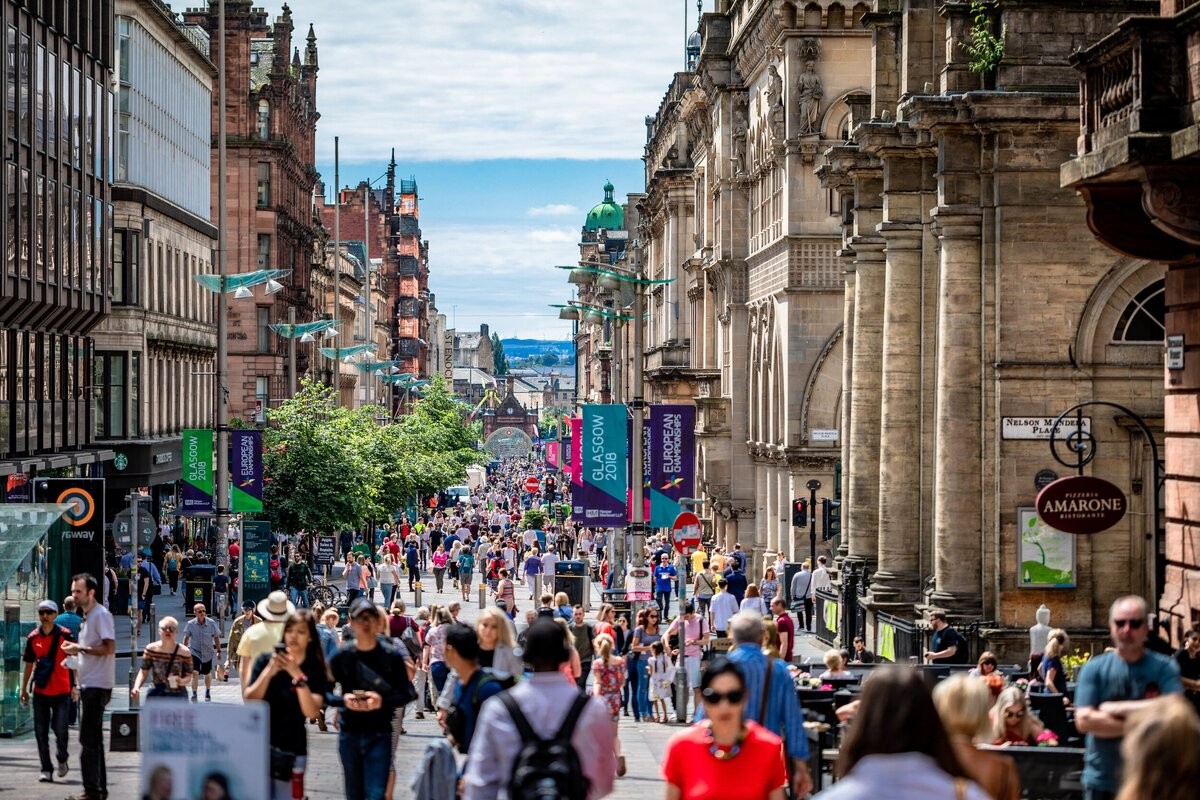 Buchanan Pedestrian Street in Glasgow was voted Scotland's most popular street in 2003 and holds the title to this day. Surrounded by Victorian and Edwardian buildings, Buchanan is one of Scotland's best preserved streets.
Since 1978, this place has not allowed traffic to pass so people can hold a monthly farmers market and watch street art performances. Small shops, museums, libraries, royal concert halls are also located on this street. This place not only attracts tourists, but also a favorite destination of locals.
2. Qianmen Pedestrian Street
Qianmen Pedestrian Street is a famous pedestrian street in Beijing, China , with more than 570 years old. Originally, the street was called Zhengyangmen during the Ming and Qing dynasties, renamed in 1965.
During the Qing Dynasty, Qianmen Street had many butchers, cloth and jewelry shops; many craft workshops, warehouses and theaters in the nearby alleys. Currently, it is a famous nightlife destination with rich cuisine. One of the tourist attractions here is Lao She tea room.
3. La Rambla Pedestrian Street
La Rambla is a 1.2 km long tree-lined street, located in the center of Barcelona, ​​Spain. This is where street performers gather, ideal for coffee and shopping. One of the most enjoyable things visitors should do is explore La Boqueria's indoor market early in the morning.
In the late morning , enjoy a cup of coffee and cake at Escribà, visit the colorful Gaudí-esque church. In the afternoon, walk less than a minute from La Rambla to Bar Lobo for snacks like tapas and cold beer.
4. Rue Mouffetard Pedestrian Street
The pedestrian street Rue Mouffetard, in the heart of the Latin quarter of Paris, France is a living part of the city's history. Dating back to the 12th century, the street is a remnant of an ancient Roman road. Today, when coming here, visitors still feel like traveling back in time.
The market on Rue Mouffetard is one of the most famous markets in the city, bustling with shoppers every morning. Restaurants along the cobbled street serve diners famous dishes. Visitors when coming here can spend all day immersed in the market stalls and shops. The road was mentioned in Ernest Hemingway's The Sun also Rises.
5. Stroget . Pedestrian Street
One of the longest pedestrian streets in the world, Stroget stretches 0.7 kilometers through central Copenhagen, Denmark. Running through the old town, Strøget became one of the most important, famous and crowded streets.
Since 1962, vehicles are not allowed to circulate here. Today, it is known as the major shopping street.
6. Rue du Petit-Champlain
If you are craving to walk the old streets of Europe, but are stuck in the Americas, Quebec City, Canada is an ideal solution. The city dates back to the 17th century with a pedestrian street named Rue du Petit-Champlain.
The street is named after Samuel de Champlain, who founded Quebec City in 1608. This street was also North America's first commercial area. Many visitors say that when they arrive here, they feel like they are walking in 17th century Paris, partly because the people here speak French.
7. Third Street Promenade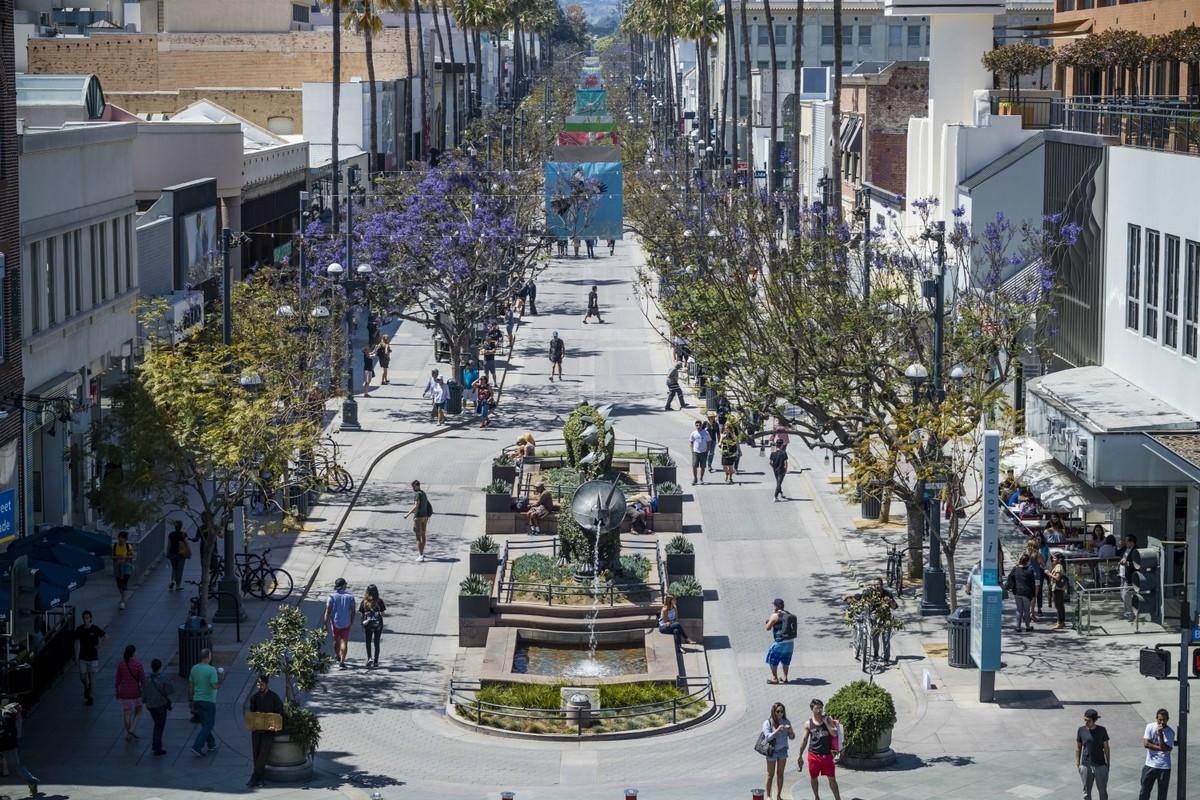 Just two blocks from the Santa Monica Pier, Third Street Promenade is located in Los Angeles, USA. The street is classic Californian and represents the very best of Los Angeles. This place has been a walking city since 1960.
Theo Reviview 365 tổng hợp